GENIUS KITCHEN
Digital Brand & Network
Genius Kitchen is a new digital-only network, featuring recipes, food news, pop culture, and original video content intended for the food-savvy Millennial audience. The entire digital ecosystem was launched in 2017 simultaneously across multiple channels: on the web, Android, Android TV, Roku, Fire TV, Fire Tablet, iOS, and tvOS.

I led a product design team to create the new identity, visual brand, and user experience for the website and its integration with the streaming video apps.

design leadership / project management / identify design / user experience / product thinking facilitation
THE NEW SCHOOL: Journalism + Design
"Designing Workflow and Product Design Strategy for Modern Newsrooms"
I designed this undergraduate course to teach students how to work collaboratively in teams to understand and address everyday challenges faced by the news industry. Students conduct research, develop insights, brainstorm, and prototype alongside local newsroom editors with the goal of helping news organizations implement real change.
Storybench included this course in its 2016 annual listicle: "Seven Innovative Journalism Courses You Should Take This Fall". The New School also featured the course's co-creation workshops (with partnering hyperlocal newsrooms) in a Facebook Live event to attract prospective students.

course author / course instructor
FOOD NETWORK: Chatbot
Facebook Messenger bot
The Food Network chatbot can immediately help fans find recipes whenever they need them. Simply chat with the bot like with any food-loving friend. Fans can ask for recipes in a variety of ways — by ingredient, meal type, favorite chef or show — and the Food Network Messenger Chatbot will send options within moments, searching its library of over 60,000 recipes.

I collaborated with a small cross-functional team to create, test, and refine the bot interaction - to anticipate what Food Network fans might request and shape the experience to be as conversational as possible.
design leadership / user experience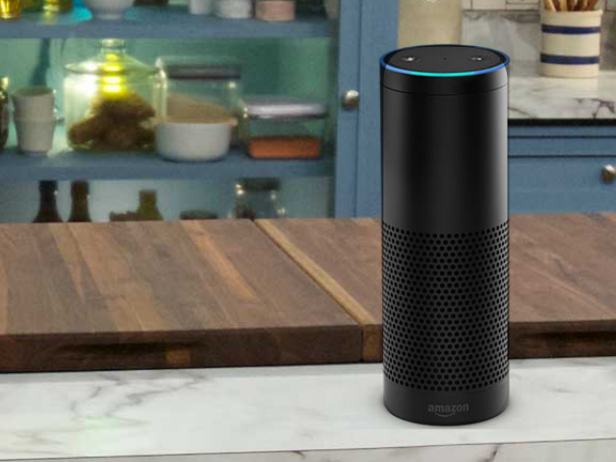 FOOD NETWORK: Voice Assistant Skill
Amazon Echo skill
Food Network is the first culinary network to launch a skill on the voice-enabled Amazon Echo. Food Network fans can ask "Alexa, when is the next episode of Chopped?" or "Alexa, send me the recipes I'm watching on tv now" to hear show information or receive recipe emails.

I collaborated with a small team to create, test, and refine the voice interaction - to anticipate what Food Network fans might request and shape the experience to be as conversational as possible.

design leadership / voice user experience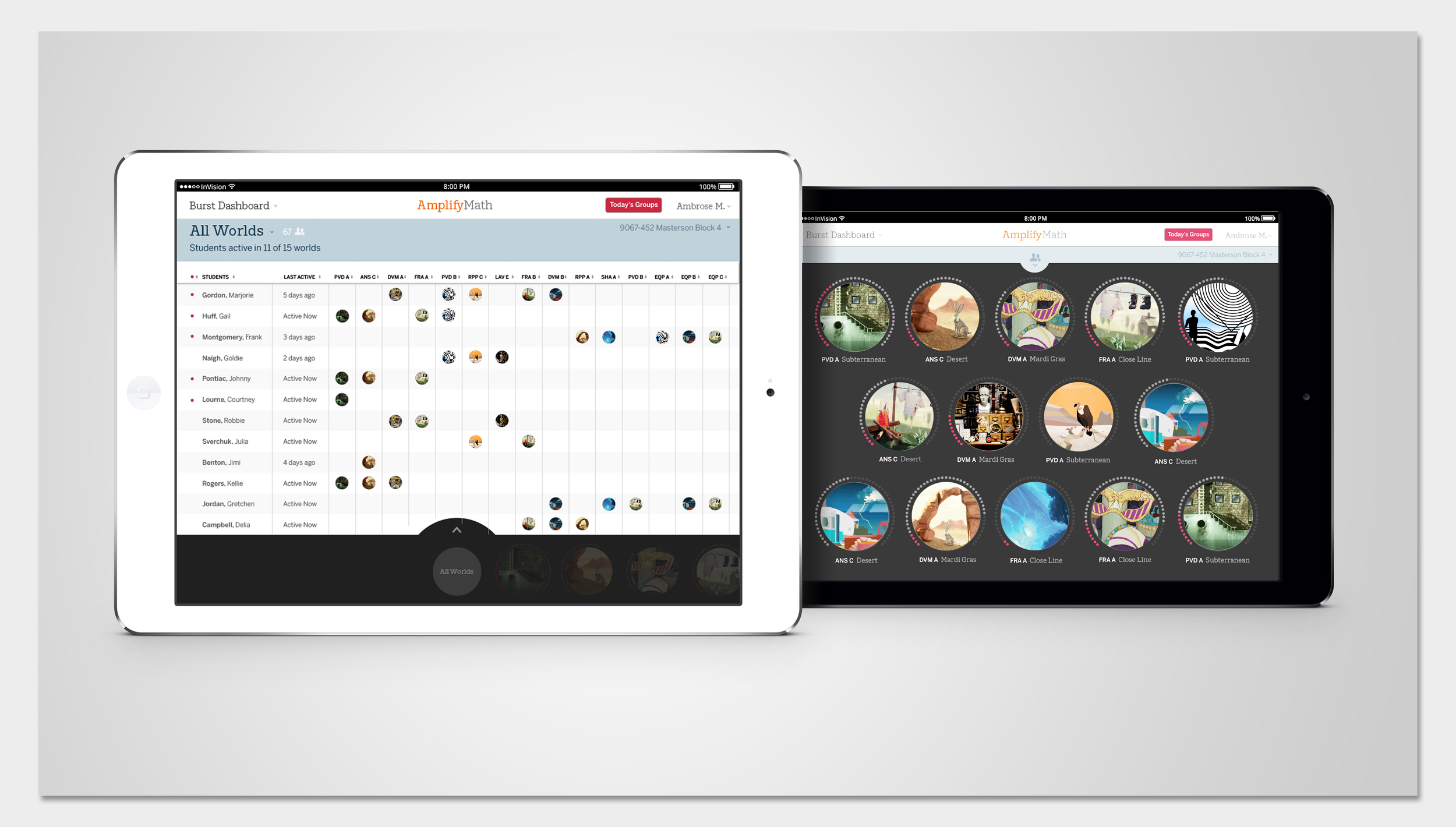 MATH BURST
mobile web application
Math Burst is an intervention product to support middle school students struggling in math. A set of interconnected applications, Math Burst allows students to navigate through beautifully illustrated worlds corresponding to different topics and lessons. I facilitated the product design workshops for several components, including the Student and Teacher Dashboards. I then created the user experience, UI/data visualization, and art direction for each.
user experience / visual design / product thinking facilitation
AMPLIFY ELA: Reporting
mobile web application
Amplify ELA is a tablet-based curriculum for students to learn reading and writing skills mapped to the Common Core State Standards. The Reporting component allows teachers to analyze huge amounts of student work submitted digitally to gain deeper insight into student and class progress. I led a core team to collaboratively define the product vision and design, including periods of research, prototyping, and user testing. We spoke to teachers and curriculum writers to first understand their needs and behavior, then later to test our product designs. The biggest challenge was not the data visualization, but how to make the information actionable and valuable for teachers.

design leadership / product thinking facilitation
NYC.GOV
mobile web application
NYC.gov is the central source of official city information for 8 million residents, businesses, and visitors. I oversaw the user experience and visual design of this deep, complex site for 3 separate incarnations (in 2003, 2007, and 2013). The most recent version is a responsive website redesigned to focus on the most popular functions and be available in more than 100 languages.
design leadership / program management
EL PAÍS
iPad application
El País is the highest-circulation daily newspaper in Spain and is owned by PRISA, the world's leading Spanish and Portuguese-language media group. For the redesign of its mobile application, I created a mosaic design interface that simplifies the browsing experience in a tactile and playful way. The interface intelligently changes for every user and every visit based on user preferences, time, and general content popularity.

design leadership / user experience / visual design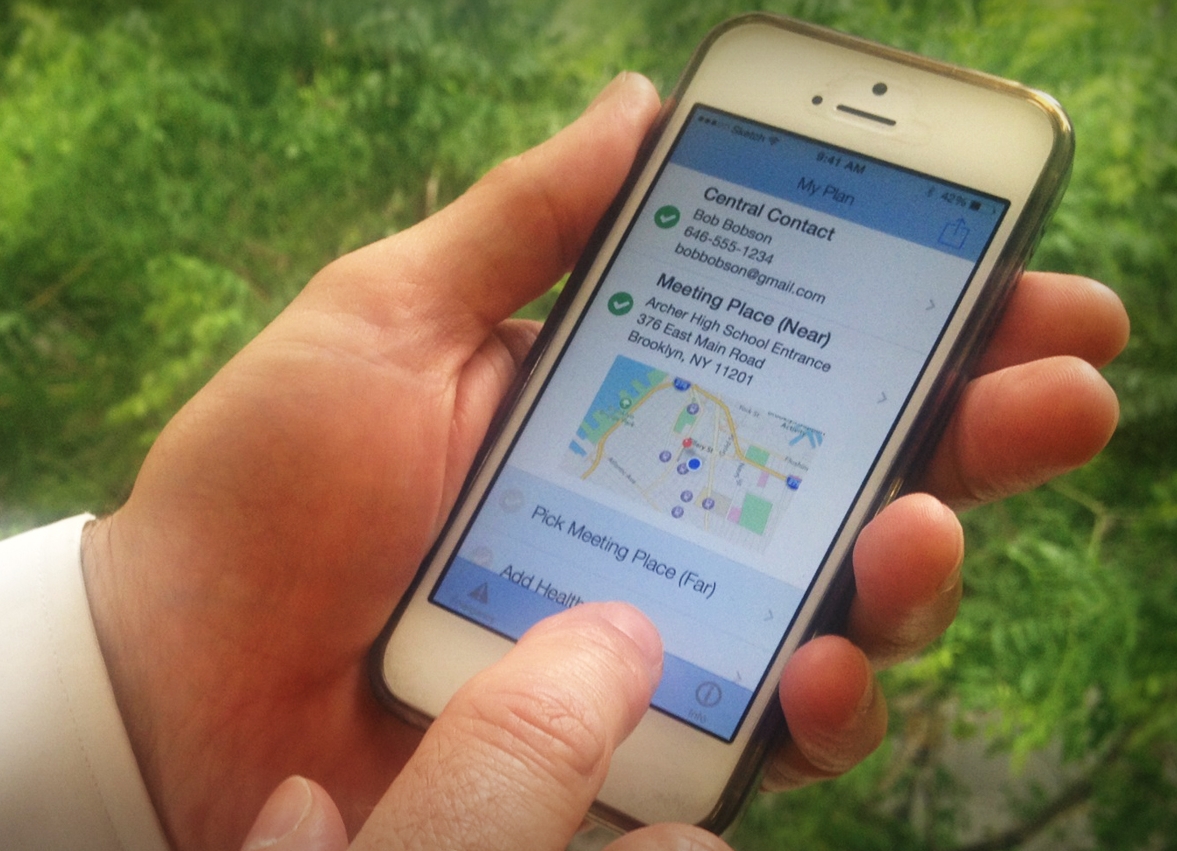 READY NEW YORK
iPhone application
The Office of Emergency Management's "Ready New York" campaign encourages New Yorkers to be prepared for all types of disasters. I led a core team from product conception to launch. We interviewed New Yorkers who lived through many types of emergency situations (9/11, Hurricane Sandy, building fires, etc.) to understand their experiences and explore what would be most empowering to them in that moment. The result was a portable and shareable version of their emergency plans, tools to help reconnect to loved ones as quickly as possible, and easily accessible information to provide guidance during a disaster.

design leadership / user experience / prototyping / product thinking facilitation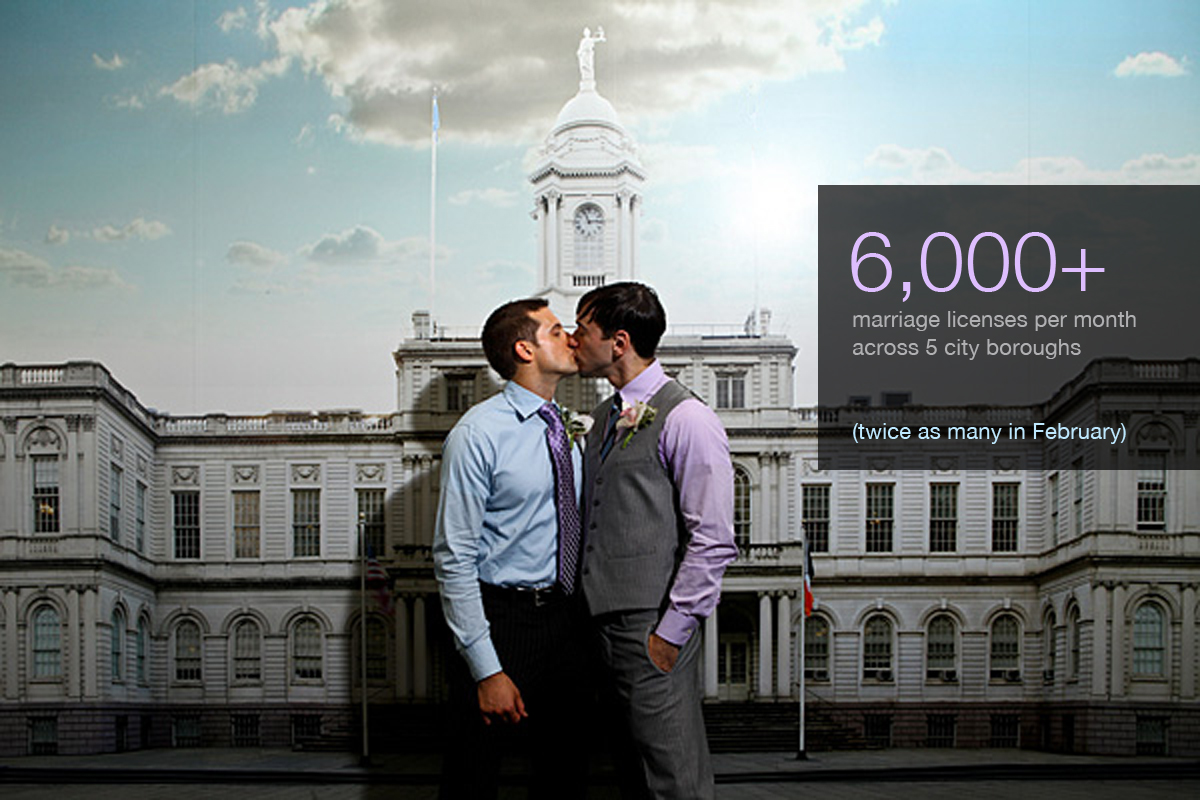 MARRIAGE LICENSING
web & kiosk application
In anticipation of New York State's passage of same-sex marriage, Mayor Bloomberg had the goal to make New York City the wedding capital of the nation. The City Clerk's Office moved its Marriage Bureau to the historic Worth building and overhauled the entire marriage licensing process. I led the analysis and user experience teams to identify the complex business processes and design a web-based application to integrate with the on-site electronic queuing system. The new system dramatically increased efficiency of the process as well as allowed couples to begin their marriage application from anywhere in the world.

design leadership / user experience / visual design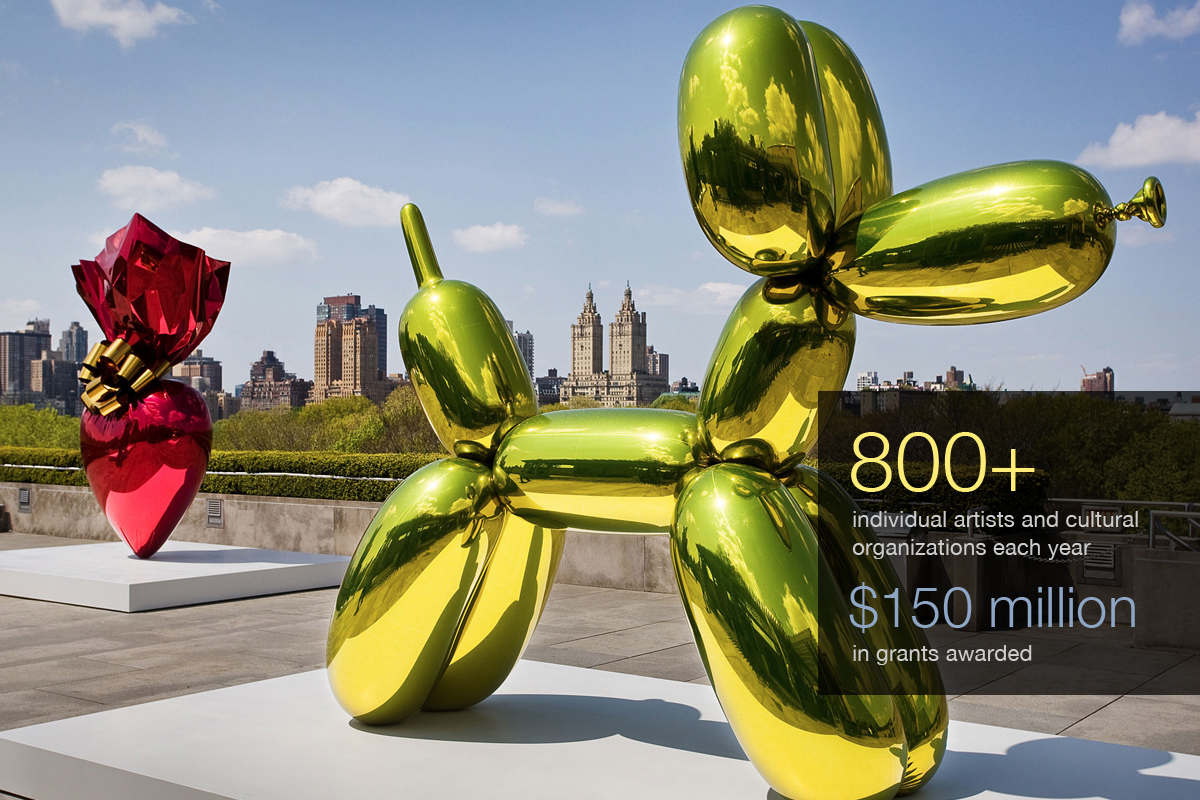 FUNDING THE ARTS
web application
The NYC Department of Cultural Affairs is the largest cultural funding agency in the nation – awarding $150 million each year to over 800 individual artists and organizations. I led the analysis and user experience teams to digitize the 26-page grant application and multi-week paper review process so that submission and approval can instead be completed in a matter of hours.

design leadership / requirements analysis / user experience / visual design
KONSONANT
web application
Konsonant was founded by two Emmy-award winning composers to provide custom scores and licensed music for film, television, and advertising. I led a team that re-imagined how music licensing works, allowing clients to bypass the giant studios and contract directly with independent artists. Our result was an online music database allowing any public user to search, sample, and create/share playlists from over 2000 pieces of music. During the first 24-months after launch, Konsonant increased their licensing revenue by 250%. The catalog now includes over 300 artists and represents a rich variety of styles and cultures.

design leadership / user experience / project management
IDENTITY SYSTEMS
print & web
These are some of the many print and web-based identity design systems I've created for a range of organizations and entrepreneurs. My designs have been included in various award publications produced by the Art Director's Club, How Magazine (Best of Show in the Promotion Design Competition), and Kate's Paperie.
visual design / brand strategy
Products